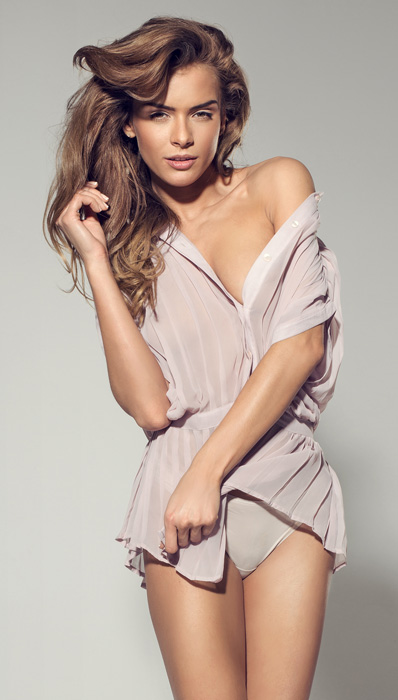 Breast augmentation is an operation that can help enhance the size and shape of the breasts and improve the body's proportions. With plenty of implant types to choose from, Dr. Pugash makes it easy for you to choose how you want your breasts to look and feel.
Learn more about breast augmentations here.
Breast Lift
Breasts that are sagging, asymmetrical, or that have started to droop due to aging, pregnancy, or genetics can be uncomfortable, unattractive, and have a significant effect on your self-esteem. A breast lift can help you look and feel your best with a perkier, younger-looking chest.
Learn more about breast lifts here.
Breast Lift with Implants
If you would like larger, fuller, and perkier breasts, a breast augmentation with a lift might be just what you need. While a breast lift raises the breasts by eliminating excess skin and tightening surrounding tissues, the addition of breast implants will produce the fullness and firmness that a breast lift alone cannot achieve.
Learn more about breast lift with implants here.
Saline Implants
A saline or salt water-filled breast implant is placed into the breast and then filled to its final size. This approach may allow for a shorter incision compared to silicone gel implants  and allows for some adjustability of the volume at the time of surgerys.
Learn more about saline implants here.
Silicone Gel Implants
Silicone gel implants consist of a silicone rubber shell with a cohesive silicone gel filling. These implants can help achieve a more natural look and feel to your breast enhancement. Silicone gel implants have a remarkably natural look and feel, produce less rippling than saline implants, and may last longer than saline implants.
Learn more about silicone implants here.
Gummy Bear Breast Implants
Gummy Bear implants consist of solid silicone gel and are available in a round or anatomic "tear drop" form.They are rarely used now as they are very firm and often have a textured surface..
Learn more about gummy bear implants here.
Armpit Incision
Breast augmentation through an axillary or armpit incision is called an endoscopic, minimal incision breast augmentation. Inserting the implant through the armpit area can place the scar away from the breast and instead hide it within the armpit area. However, this is the only scar that can be visible in public. It is also associated with a higher rate of capsular contracture, or scar tissue buildup around the implant.
Learn more about armpit incisions here.
Areola Incision
The areolar incision is made just below the nipple along the lower edge of the areola. While the scar from the may be unnoticeable, this approach can damage the breast tissue and is also associated with a relatively high rate of capsular contracture
Learn more about areola incisions here.
Inframammary Incision
An inframammary incision is placed beneath the breast. The incision is well hidden underneath the breast, and is the incision that receives virtually no patient complaints. Also, this incision is associated with the lowest rate of capsular contracture compared to the armpit and areolar incicions.
Learn more about inframammary incisions here.